#08 Suburbia + Modernism
Issue 08 considers the legacy of modernism in forming the contemporary suburb. Three essays respond to the functions, scales and personal expectations that a modern ideology makes possible.
Essay 01
A new town in miniature: Inter-war suburban housing in an Irish provincial town
Ruth McManus (Head of Geography SPD/DCU) details the emergence of a regional modernism in Irish local authority housing schemes of the early 20th century; outlining the conception, procurement and construction of new homes in Nenagh, Co. Tipperary.
Essay 02
From America with love: Ziploc®, Stillorgan and the birth of the Irish suburban shopping centre
Shane O'Toole (critic/historian) reflects on the changing pace of life brought by the emerging suburbs of 1960s Dublin and uncovers the genesis of Ireland's first mall – the Stillorgan Shopping Centre.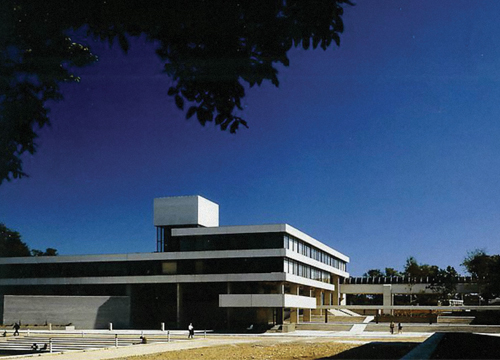 Essay 03
Between a Rock and a Hard Place: The politics of the landscape plan
Simon Walker (architect/tutor UCD) discusses the intersection of politics, planning and geography – from the ideologies behind early garden suburbs in Greystones to the student protests that accompanied UCD's controversial move to Belfield – and wonders how a local, suburban model might emerge from this conflation.